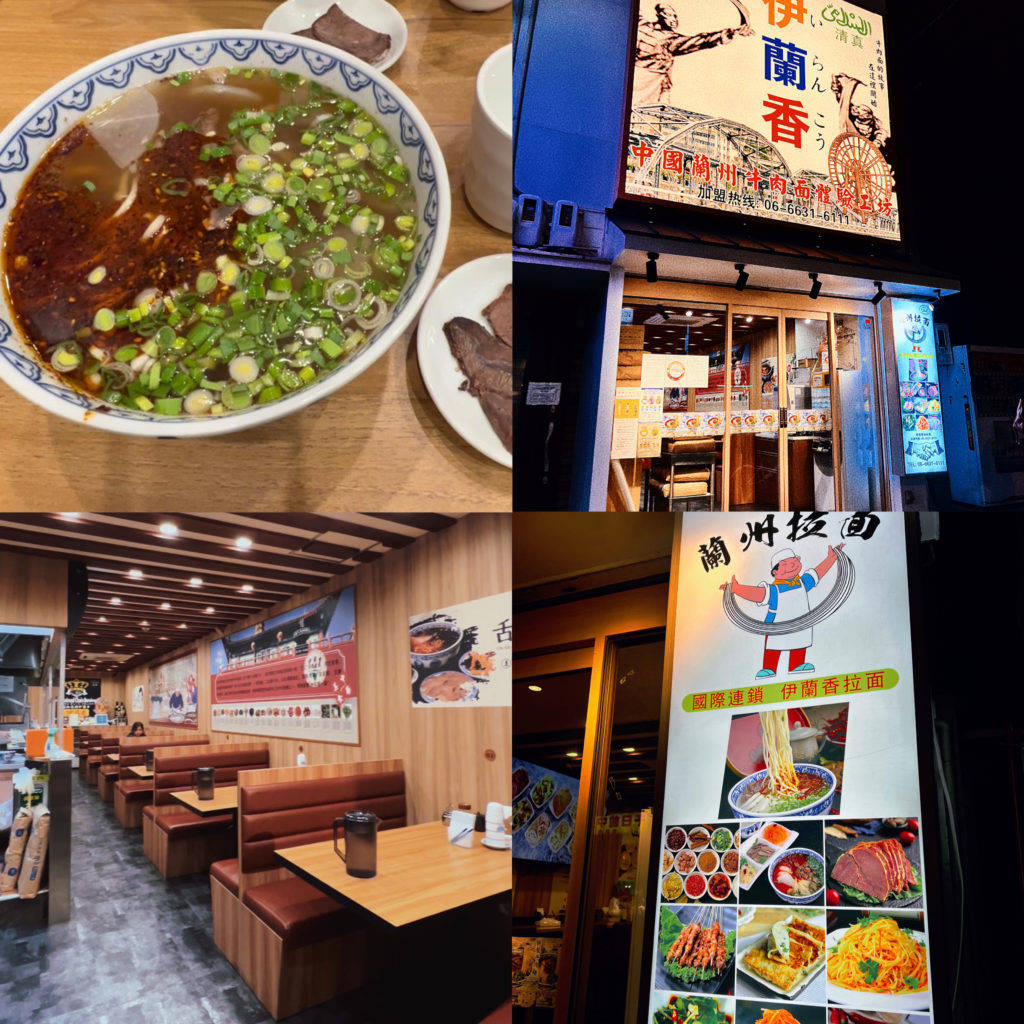 Lanzhou ramen is one of the food ramen from Lanzhou city. Lanzhou city is located in Gansu province which is where Muslims who are a minority in Lanzhou city mostly gather. so it's no wonder that the typical food of Lanzhou City has a lot of Halal food. One of them is Lanzhou Ramen.
Irankou Restaurant or in in kanji is 伊蘭香 is Restaurant who served beef ramen with traditional Chinese rich spices. if you enter the Irankou restaurant, you will feel the smell of healthy spices.
How to order the food first you can go to the order machine to choose the menu you want, after getting a food ticket from the order machine you can return to your table. On the table there are paper and pencils for continue your order. You can choose wants Ramen do you want like add coriander, leaf garlic, chili oil, and the thickness and shape of the ramen you want to eat.
for the noodles you can choose the size and shape you want to eat they had 3 sizes and 2 shapes . After filling out the paper and giving it to the staff. you can see the chef show making the noodles you ordered.
besides Lanzhou Ramen, they also provide other menus such as lamb satay and vegetable dishes.
If you are a Muslim who is looking for halal food this is the right restaurant if you want to try Chinese food even though you are in Japan
DETAILS INFO :
ADDRESS :
21-01-26 Nipponbashi, Chuo-ku, Osaka-shi, Osaka
TIME OPEN :
11:00 am – 08:00 pm
( because spread of new corona virus infection the time open always change without notification its will be better you call the restaurant before go )
CONTACT :
06-6631-6111
FACILITY
6 tables for 30 chairs
counter section
card NO accepted
FEES
Ramen from 850 Yen
Lamb Satay from 360 yen
ACCESS
5 minutes from Nipponbashi Station Kintetsu Line
5 minutes from Nipponbashi Osaka Subway Station Sakaisuji Line