Reasons why you should visit Sagano Bamboo Forest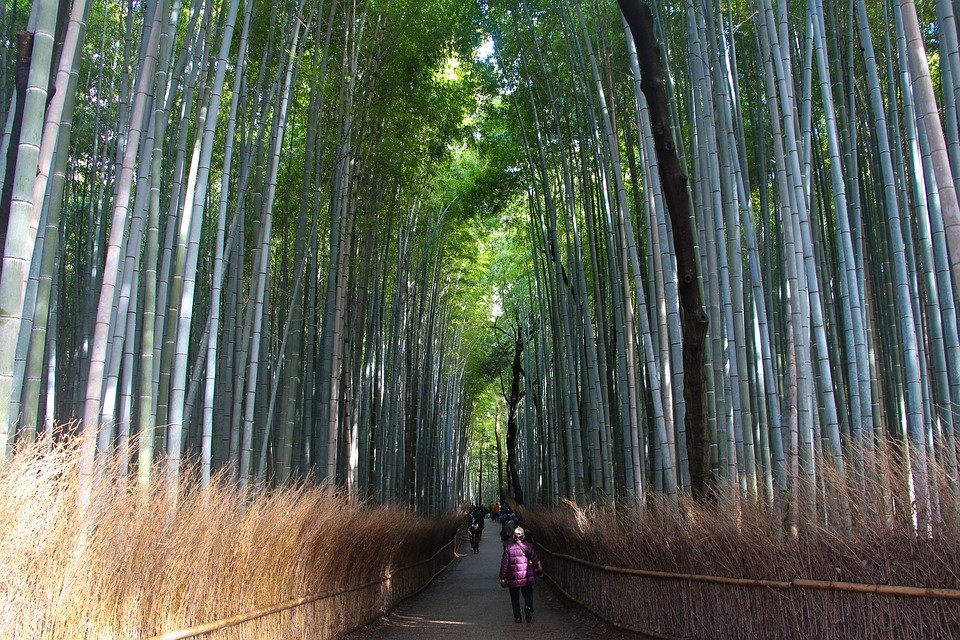 Usually, when we say bamboos, the first thing that comes to a person's mind is China. One of the reasons is that bamboos are often featured in Chinese films. But do you know that there's a bamboo forest in Japan that's as enchanting as the ones in the movies?
Welcome to Sagano Bamboo Forest!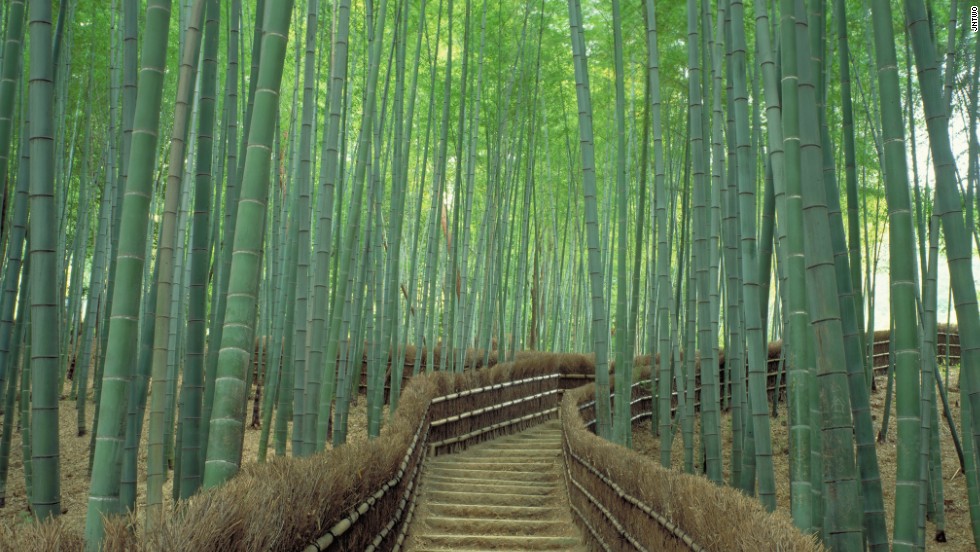 Source: http://edition.cnn.com/travel/article/sagano-bamboo-forest/index.html
If you are looking for a quick escape from the city, Sagano Bamboo Forest is the perfect destination for you. Here's why:
Accessibility and convenience
The Sagano Bamboo Forest is just approximately 30 minutes from the main city of Kyoto. It is also a short distance from Tenryu-ji Temple and Nonomiya Shrine. If you still have more time in your hands, drop by the temple and shrine that are mesmerizing as well.
Be one with nature
In the Sagano Bamboo Forest, the bamboos that are swaying gracefully from side to side will take your breath away. Along with the the fresh air and the breathtaking scenery, you won't regret visiting this bamboo forest. This forest is even in the list of "100 soundscapes of Japan" which is compiled by Japan's Ministry of Environment. By the time you reach the end of the path, you'll surely feel refreshed, renewed, and stress-free.
Walk or Ride, your choice
Walking on the path with your loved ones makes your travel experience extra special. You can walk hand in hand, enjoy the view, and maybe stop a few times to take pictures. However, the path of the Sagano Bamboo Forest goes on for 500 meters. If you dislike walking, you can ride a bicycle on the path. You can still enjoy the same experience as other people have when they are walking.
If you don't know how to ride a bike, and you also dislike walking, don't worry. There are Japanese men in the area that offers a rickshaw ride in the forest. If you don't know what a rickshaw is, it's like a cart that is pulled by men. It looks like a small couch with a roof and two big wheels. You'll have a more comfortable ride while you enjoy the mesmerizing scenery.
The scenery
In the modern world today, people put a lot of effort in making sure that their photos look good. In the Sagano Bamboo Forest, all you have to worry about is how you look in the pictures. The forest itself is mesmerizing enough to be the star of your next social media post. You don't even have to worry about what filter to use. Because the forest boasts a natural beauty that can take people's breath away. So take a break from your long walk in the forest, and strike a pose in front of your camera.
If the city life is stressing you out, visit the Sagano Bamboo Forest on your next trip to Japan. Be one with nature, experience the place with the locals, and collect fun and happy memories!
---
Location
---
Reasons why you should visit Sagano Bamboo Forest
Kyoto, Saganakanoshimacho, Ukyō-ku, Kyoto Prefecture 616-8383, Japan